Yevgenia Segal has been waiting for 20 years for public housing. Meanwhile, after fighting starvation as a child, she struggles to pay rent for her
Read More »
Yevgenia Segal has been waiting for 20 years for public housing. Meanwhile, after fighting starvation as a child, she struggles to pay rent for her
Read More »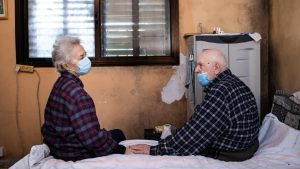 Victor and Ela survived the Holocaust but barely manage to survive in Israel: Victor survived the horrors when he fled Belarus on foot with his
Read More »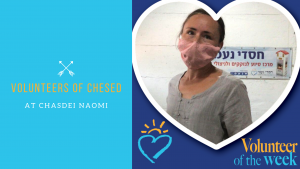 Meet our "Volunteers of Chesed"! Our amazing volunteers at Chasdei Naomi, volunteer to pack and distribute food baskets to the  needy. each week, we will
Read More »
Hanukkah Success – A Warm thanks to all of the generous contributors! Thanks to you we were able to reach our goal and not only
Read More »
We all know the concept of Hanukkah gifts as children. But, hey, think for a moment about teenage boys and girls in need and children
Read More »
As in past years, thousands of seniors and Holocaust survivors lack what they need to keep warm in the winter cold.  Chasdei Naomi, a major
Read More »
Thanks to the  hard work of hundreds of "Chasdei Naomi" volunteers during the Covid-19 restrictions, Rosh Hashanah operation of distributing food packages to the elderly,
Read More »
Great news! Prime Minister Benjamin Netanyahu met with Chasdei Naomi and other aid organizations and promised to triple the associations' budget for the holidays! In
Read More »
Holocaust survivors in distress this chag! And it is our responsibility to change that.
Read More »
The Chasdei Naomi organization launched today the "Chasdei Shamayim" campaign, in which Chasdei Naomi uses quadcopters, as a part of its activities. At Chasdei Naomi,
Read More »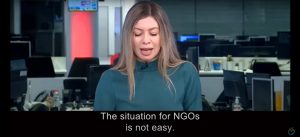 This week, along with our friends at "Latet", and "Pitchon Lev" we joined a special item, broadcasted live on Ynet. This special Interview with YNET
Read More »
Imagine the situation – The house falling apart, walls are peeling, you are alone in the world, and  you must choose between medicines and basic
Read More »