Purim is a short holiday, but there was a lot to do. During this Purim, we took care of our beloved Holocaust survivors and the
Read More »
Purim is a short holiday, but there was a lot to do. During this Purim, we took care of our beloved Holocaust survivors and the
Read More »
Also, in Purim-1 0f 5 survivors go to bed hungry. Purim is considered a happy holiday. Children dress up, distribute parcels, there is a good
Read More »
Purim is just around the corner, and everyone is already busy assembling Purim kits. We, too, at Chasdei Naomi, prepare packages that will be distributed
Read More »
Hundreds of Holocaust survivors live in the port city of Ashdod.  Most of them live on a meager allowance that doesn't last for basic things,
Read More »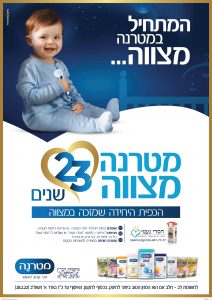 Like every year: "Materna Mitzvah" kicks for the 23rd year! For more than two decades, Materna, in cooperation with Chasdei Naomi. While people collecting
Read More »
A first date is always stressful! There is no way to know what will be on it. The places where you meet for a first
Read More »
Jerusalem conference of the "Sheva" is awarded annually, announced 13 different fields that announced as the prize winners. The committee announced 13 winners of the
Read More »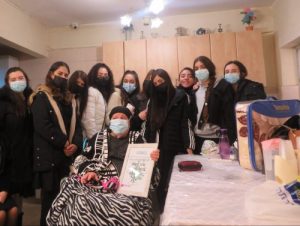 An exciting activity was held this week in Jerusalem. Chasdei Naomi collaborated between Psagot High School from the Atid network and the Eshkolot Community Center.
Read More »
Are you looking for a partner? Are you hoping that your Son or Daughter will have a decent and good marriage? A good match for
Read More »
The mayor of Bat Yam is grateful to all the volunteers in the city. Chasdei Naomis' volunteers of the Bat Yam distribution branch received certificates
Read More »
Tu Bishvat marks the planting of trees, the rejuvenating of dried fruits, and of course the birthday of the trees. These days, we are reminded
Read More »
Israeli News 13 covered the activities of the Chasdei Naomi association, a few days before the Carmel storm. The association assists the elderly, the needy,
Read More »