Daily, our Director of In Kind Donations speaks with farmers, wholesalers, distributors and store owners to acquire donated goods. These come mostly in the form of vegetables, fruits, and dairy products as well as some clothing and shoes.
The food products are brought to our warehouses, divided up and put onto our trucks. Every week, five trucks laden with 300 tons of food leave our warehouses for distribution to 6,000 families a month.
These trucks travel twice a month to 40 distribution points in 20 cities throughout Israel. The produce is set up neatly, open market style.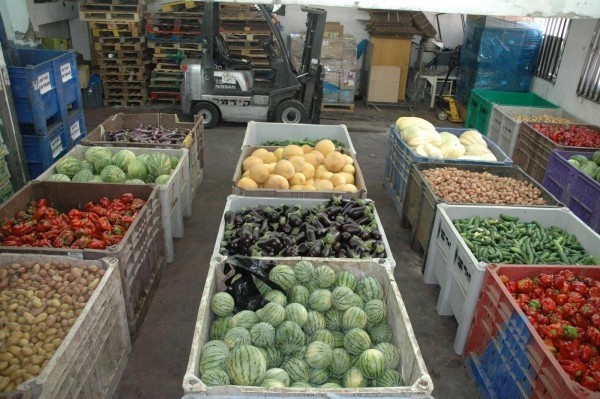 Families come and choose what they need and this provides a sense of empowerment and entitlement so vital to a healthy outlook.
By providing the same items that the families would normally choose to purchase, they are able to maintain the same lifestyle and culture they have always known. They can stay themselves even through this difficult time.