We did it BIG
Chasadi Naomi association provides food, help, clothing, and heating products to Holocaust survivors.
A special project was initiated to preserve the Holocaust's memory by the association.
In a world where many deny the Holocaust, or have never heard of it at all, it is a must to preserve the testimonies of Holocaust survivors on every platform and in every way possible.
An exhibition of art made by AI, based on the personal testimony of Holocaust survivors, was organized and initiated by Chasadi Naomi and a tech operatior.
Global media attention was paid to the project.
The uniq and innobative exhibition have been coverd by:
International Business Times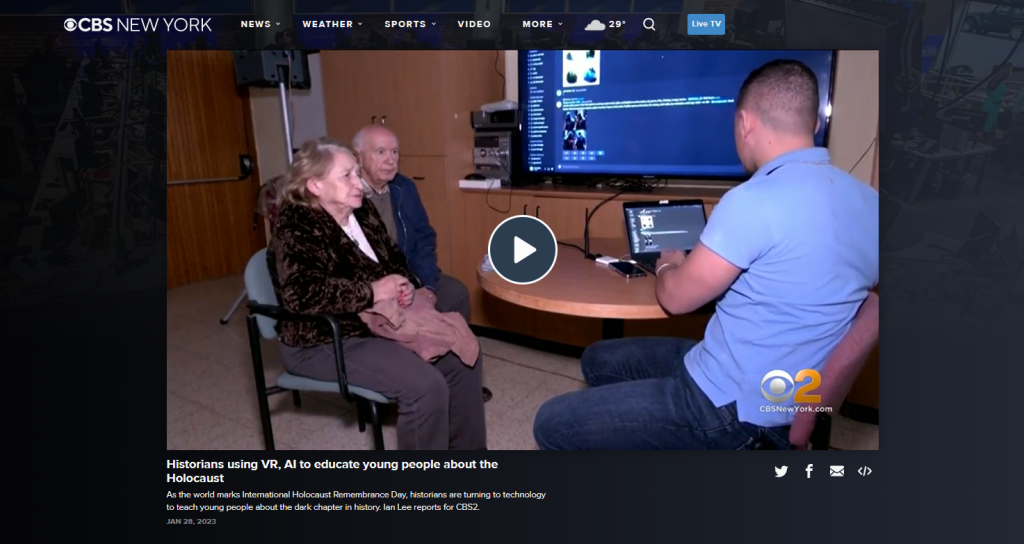 Artificial Intelligence has proven to be a powerful tool in preserving memories and stories from the past, particularly in the case of the Holocaust.
To commemorate International Holocaust Remembrance Day, a groundbreaking AI project was undertaken by Chasdei Naomi to restore the memories of Holocaust survivors and turn them into images.
This project aimed to preserve the stories and experiences of the survivors for future generations.
The AI software used in the project was trained on vast amounts of data and images to accurately capture the experiences of the survivors.
The technology then transformed their stories into images, making them more accessible and relatable to people of all ages.
The resulting exhibition was a testament to the power of technology in preserving history and a powerful reminder of the atrocities of the Holocaust.
The exhibition received widespread media coverage, with over 200 media outlets around the world reporting on it.
This media exposure helped to raise awareness about the Holocaust and the importance of preserving its history for future generations.
It also served to honor the memory of those who suffered and died during this dark chapter in human history.
The AI project not only helped to preserve the memories of the Holocaust survivors, but it also provided a unique and innovative way of experiencing their stories.