Let's make a happy Purim by donating healthy food packages instead of just sweets.
Many people prepare for this holiday in advance by buying costumes for children and adults, sweets, wine, and foods for Purim meal.
However, many people do not have this luxury.
They cannot afford to dress up, buy sweets and deliver meals to antyone becouse some struggle to have a real meal.
On Purim, we try to make sure that everyone is happy, and one of the most important mitzvahs (good deeds) of the holiday is "gifts to the poor". This good deed applies to everyone, women and men.
On the holiday, Chasdei Naomi aim to bring a smile on everyone's face, especially for Holocaust survivors, the elderly, and families who are struggling.
With Chadsei Naomi, every year we initiate and organize a special project for the holiday of Purim.
As part of this exciting project, special and customized meal deliveries are packed and distributed to Holocaust survivors and elderly people in need.
Many elderly and Holocaust survivors need food to be happy on the holiday, rather than sweets as is customary. Therefore, with the help of Chasdei Naomi,
we put together special meal deliveries with basic food products so that they would have something to eat. Of course, we also include some sweets, because sweetness brings happiness.
The parcels are carefully packed by volunteers, managers, and graduates, who assemble the parcels with great attention to detail.
In order to bring joy to Holocaust survivors and lonely elderly people, the association organizes happy parties where they distribute the parcels along with a small gift.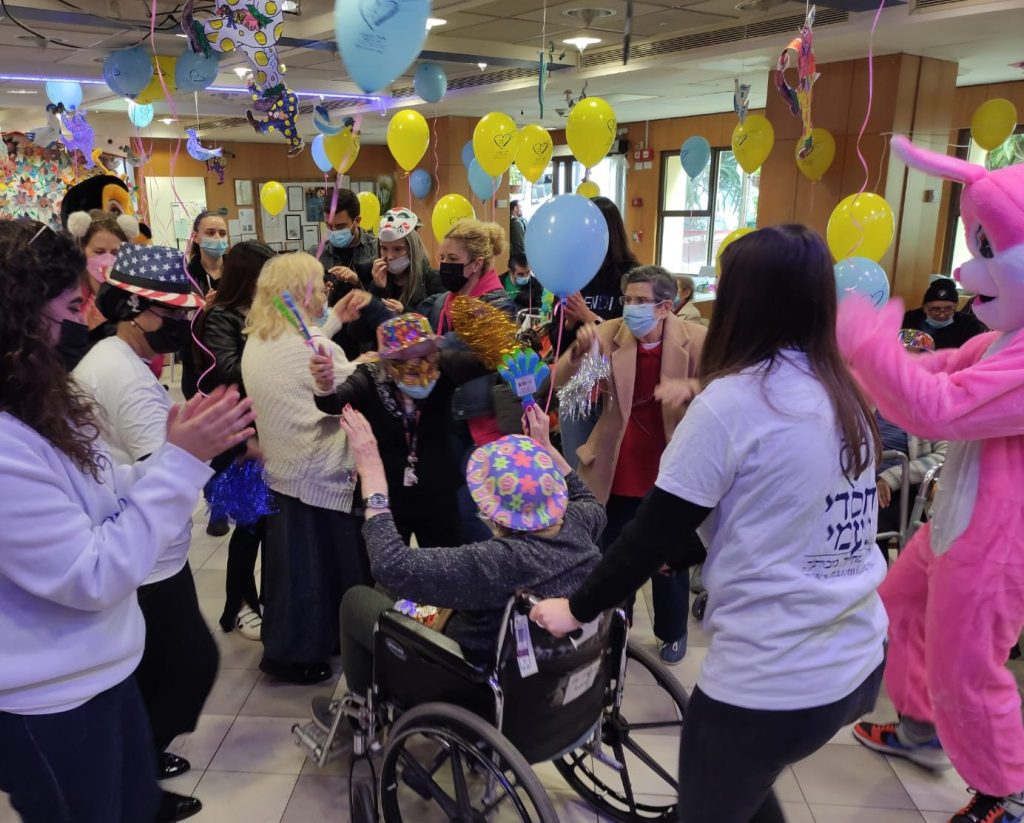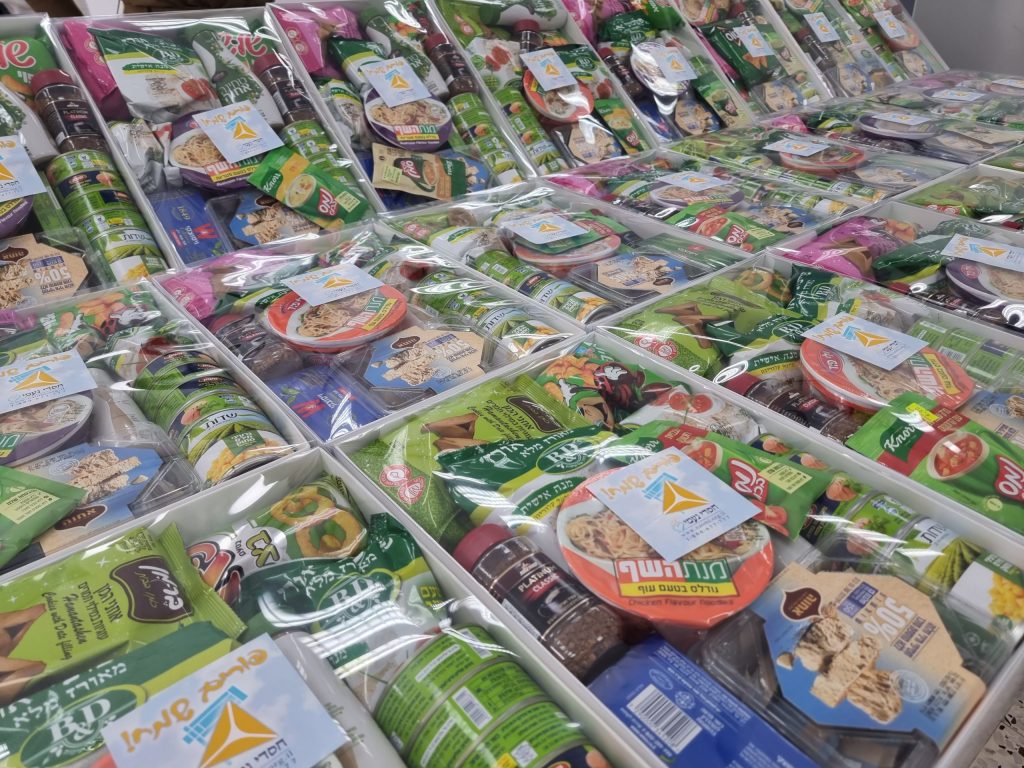 How to Support
Chasdei Naomi's deliveries consist of products purchased specifically for this purpose. The association buys basic food products before the holiday of Purim, especially for assembling the parcel deliveries. The shipments usually contain tuna, coffee or tea, cereals, cookies, tahini, soup for quick preparation, chocolate, and other interchangeable products.
You can donate and observe the mitzvah of giving gifts to the poor. Any amount can help to buy more products for the benefit of the deliveries.
To donate and observe the mitzvot of giving gifts to the poor, click here.